Events & Announcements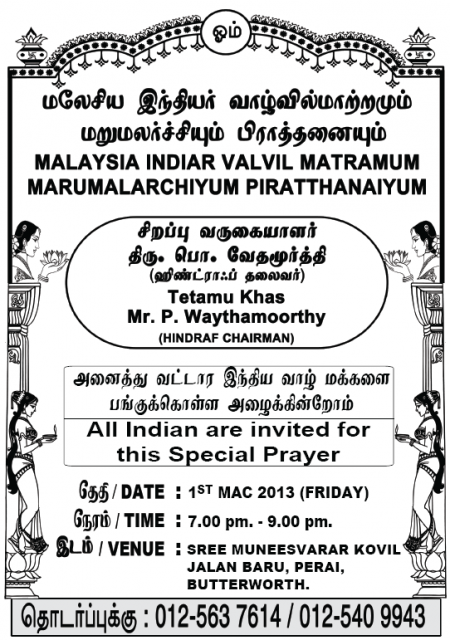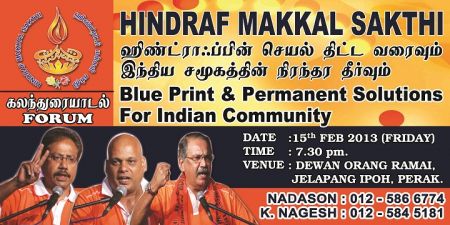 A number of people have ben in discussion over the last year to establish a Malaysia Solidarity Group That promotes human and minority rights in Malaysia. An initial meeting to discuss the Group's name, aims and activity has now been arranged. The details are:
Date & Time: Tuesday 29 January 2013, from 6.45pm to 8.30pm
Venue: The Monitoring Group offices, 37 Museum Street, London WC1A 1LG
Please distribute this to your trusted contacts who may be interested in attending.
Once you confirm your attendance, I will send you a draft agenda and aims document.
Please confirm your attendance. If you require further information, please do not hesitate to contact me. My contact details are listed below:
Suresh



Suresh Grover | Director of The Monitoring Group | M: 07816301706 | E: This email address is being protected from spambots. You need JavaScript enabled to view it. |





The Monitoring Group | Civil Rights & Arts Centre | 37 Museum Street, Bloomsbury, London WC1A 1LQ |





Office T: 020 7430 2869 | Helpline: 0800374618 | Office Email: This email address is being protected from spambots. You need JavaScript enabled to view it. | W:

www.tmg-uk.org

|





Southall Monitoring Group, c/o 54a The Broadway, Southall, Middlesex UB1 1QB