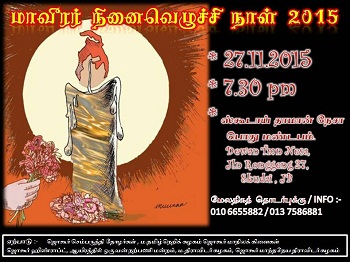 Dear HINDRAF well wishers Today is a day known amongst the Tamil Diaspora as Maaveerar Day or heroes' day. The Johor Tamil NGO's have organized an event to commemorate this day and I have been invited to speak at the event today. Those around Johor who wish to attend the event are invited to contact Mohan @ 0197102895 / 0167178692.

Date : 27/11/15
Venue : Dewan Tmn Nesa , Jln Ronggeng 27, Skudai
Time 7.30pm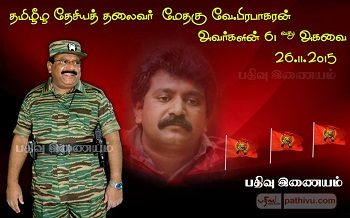 I had previously refrained from speaking on the LTTE struggle. The reason being HINDRAF has been falsely accused of having links with the LTTE. But today I am going to break that barrier. I will speak the truth which may be bitter to some. Nevertheless ….