Hindraf media event, 21.3.2015 @11.00am - Press Conference
Hindraf media event, 21.3.2015 @11.00am - Press Conference.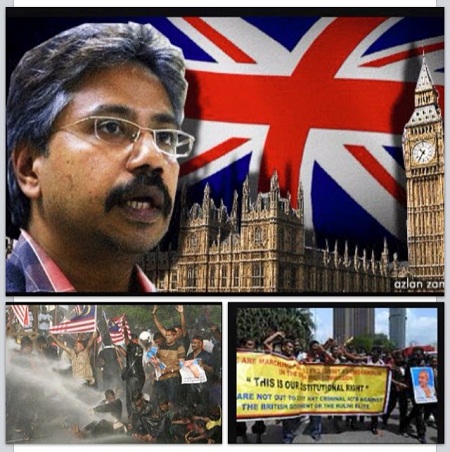 HINDRAF TO REVEAL DATE & TIME OF IT'S CLASS ACTION SUIT ON BEHALF OF DESCENDANTS OF INDENTURE LABOUR AGAINST BRITISH GOVERNMENT TO BE HEARD AT THE LONDON HIGH COURT.

AFTER 7 1/2 YEARS OF HARD WORK OUR ATTEMPT TO OBTAIN JUSTICE FOR OUR FOREFATHERS & INDIANS FOR COLONIAL WRONGS WOULD BE GIVEN A HEARING.

Venue: No.132, 1st floor,Jln Tun Sambantan,B/fields,KL (opposite Nu Sentral). Contact 012206 5424.
HINDRAF CALLS ON THE HOME MINISTER TO ACT WITHOUT FAVOR IN FORCED CONVERSION CASE.
GET DYING DECLARATION FROM 14 YEAR OLD BOY.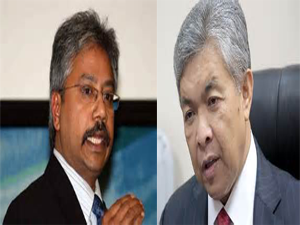 HINDRAF is disappointed that the police department has not acted to the several police reports made by the father of 14 year old Thiyagguru on the attempted suicide by the minor for fear of being held by Islamic religious authorities by force.
Latest suicide bid by 14 year old Thiyagguru proves Muslim extremism. Hindraf urges BN and Pakatan Governments to join hands in curbing Islamic authorities.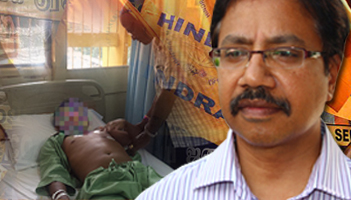 The latest case of a Seremban 14 year old school boy who attempted suicide for fear of being taken away by Muslim religious authorities and put in a torturous ordeal need a serious overhaul in the mindset of politicians from both political divide.
இராமசாமி, நாயகசாமி ஆகட்டும் ஹிண்ட்ராஃப் ஆலோசகர் கணேசன்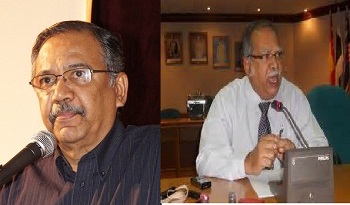 பினாங்கு பத்து காவான் கால்நடைப் பண்ணை விவசாயிகளுக்கான மறுகுடியேற்றம் தொடர்பில், ஹிண்ட்ராஃப் மகுடம் சூட்டிக் கொள்ள விரும்பவில்லை. மாறாக, பினாங்கு மாநில துணை முதல்வர் பேராசிரியர் ப.இராமசாமி நாயகன் ஆவதில் ஹிண்ட்ராஃப் இயக்கத்திற்கு ஆட்சேபனையில்லை என்று அவ்வியக்கத்தின் தேசிய ஆலோசகர் என்.கணேசன் வெளியிட்டுள்ள அறிக்கையில் தெரிவித்துள்ளார்.
CRIMINAL INTIMIDATION AND BULLYING BY THE POLICE ON RUBBER TAPPERS AT GATCO ESTATE
HINDRAF is appalled with the "hired gun" attitude of PDRM with their recent indiscriminate arrest of over 28 GATCO settlers by using brutal force as well as three (3) state representatives without any valid reason.
IS ANOTHER KAMPUNG BUAH PALA BREWING IN PENANG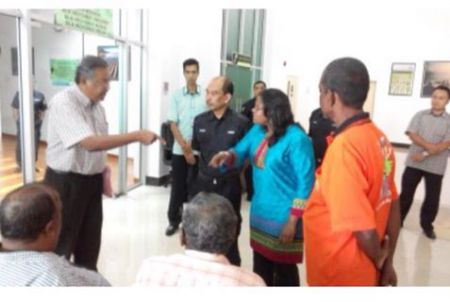 15 Cattle Farmers of Batu Kawan in Penang staged a joint boycott and a protest walkout of a meeting, with the Penang State Government authorities for their refusal to allow them to be represented by their Association's Adviser N Ganesan.
Is another KG Buah Pala Brewing ?
வாழையடி வாழையாக இந்த நாட்டிற்க்காக உழைப்பையும் உயிரையும் அற்ப்பனித்த நம் இந்திய சமுதாயத்திற்காக சில ஏக்கர் நிலம் கோறுவது மிகையாகாது

கோலாலம்பூர், ஜனவரி 27- காப்பார் அருள்மிகு கோட்டை முனீஸ்வரர் நாகேஸ்வரி ஆலயத்திற்கு தன்னால் ஏன் உதவ முடியவில்லை என்று சிலாங்கூர் மாநில ஆட்சி மன்ற உறுப்பினர் கண்பதி ராவ் அளித்த விளக்கம் கடந்த 23-02-2015 நியூ ஸ்ட்ரெய்ட்ஸ் டைம்ஸ் நாளேட்டில் வெளிவந்தது.