UMNO and Najib's Circus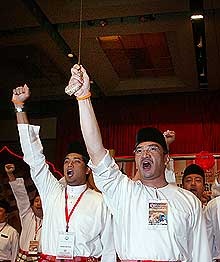 Waythamoorthy has explicitly asked the PM to resign . Last week Najib said he was "disheartened" with Waytha's departure. Then Waytha came whacking him as a betrayer of the Indian community and a liar. A great slap on his face indeed. Will Najib ever respond to Waythamoorthy? Knowing Najib he would remain mum.
Najib's 2 Ministers came out in support of their UMNO boss. Khairy says Waytha was not a team player and he had asked the whole budget be set aside under his control. Now why would Waytha be a team player. What is a team player? Khairy must have intended that Waytha must play the UMNO-BN game like kissing their bosses hands, say yes to everything the boss says, supporting the government policies blindly, and openly saying the government has done everything possible to help the Indian community. So Waytha has not said any of these and he is not a team player. In fact Waytha has not attended any event with Najib in the last 8 Months.
தமது பலவீனத்தை பிரதமர் ஒப்புக்கொள்ள வேண்டும்-வேதமூர்த்தி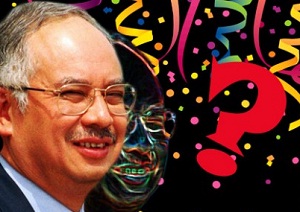 ஹிண்ட்ராப் புரிந்துணர்வு ஒப்பந்ததத்தில் வரையறுக்கப் பட்ட சமூக பொருளாதார முன்னேற்ற திட்டங்களை நிறைவேற்ற முடியாத ஒரு பலஹீனமான பிரதமர் என்பதை டத்தோஸ்ரீ நஜிப் வெளிப்படையாக ஒப்பு கொள்ள வேண்டுமே தவிர தமது எடுபிடியான கைரீ ஜமாலுதீன் மூலம் முதிர்ச்சியற்ற அறிக்கைகளை விட்டு தம்மை தற்காத்துக் கொள்ள முயற்சிக்க கூடாது என்று ஹிண்ட்ராப் தலைவர் வேதமூர்த்தி இன்று கூறினார். அறவே நிதி ஒதுக்கீடு இல்லாமல் தமது இளைஞர் மற்றும் விளையாட்டுத் துறை அமைச்சை கைரீ நிர்வகித்து செயலாற்ற முடியுமா என்றும் அவர் கேள்வி எழுப்பினார். கைரீ ஜமாலுதீன் முதலில் புரிந்துணர்வு ஒப்பந்தத்தை படித்து அவரது எஜமானர் ( நஜிப்) எதையெல்லாம் செய்வதற்கு ஒப்பு கொண்டார் என்பதை புரிந்து கொள்ள வேண்டும். ஒட்டு மொத்த அமைச்சரவையே அவர்களின் எஜமானர் இழைந்தத நம்பிக்கை துரோகத்தை கண்டு வெட்கி தலை குனிய வேண்டும் என்றும் வேதமூர்த்தி தமது அறிக்கையில் கூறியுள்ளார்.
Hindraf wants Najib to admits his weaknesses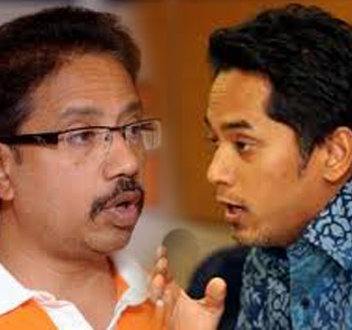 HINDRAF calls upon the Prime Minister to c
ome into the open to admit his weakness in not dealing and fulfilling his promises to the Indian community in the MOU he signed with us instead of getting his errand boy Khairy Jamaluddin to shield him. Khairy's irrational defence of his b
oss is immature and imprudent. Would he be able to perform if his ministry's budget is taken away and he is expected to function as the Youth and sports Minister? Khairy should read the MOU first and understand what his boss committed himself to. The entire Cabinet should be embarrassed that their boss reneged on his promises to the Indian community.
Waytha wants Najib to quit as PM
HINDRAF CALLS ON THE PRIME MINISTER TO RESIGN FOR FAILING TO HONOUR HIS MOU / AGREEMENT WITH THE INDIAN COMMUNITY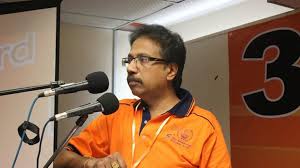 Hindraf deems the 10th of February to be a black day, the day when it became very clear that the Prime Minister would not honour the promises he made to the Malaysian Indian community.

On the 10th of February 2014 I submitted my resignation from my position as the Deputy Minister and subsequently the next day from my post as a Senator. I have done this after 8 months of constantly and patiently trying to work out the details of the

MOU/Agreement that BN

signed with Hindraf on the 18th of April 2013. It is very clear after all that effort that the Prime Minister just does not have the requisite will and the desired courage to honour his promises, signed in full view of the world.
Najib must quit, has lost moral authority, says Hindraf chief -The Malaysian Insider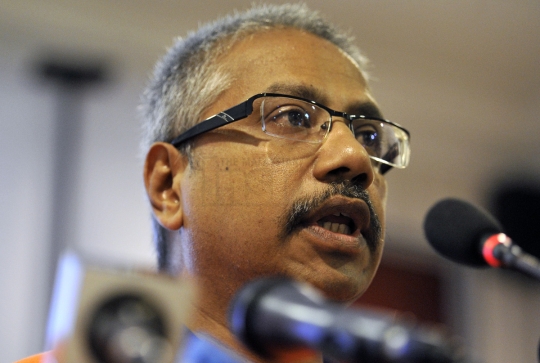 Datuk Seri Najib Razak must resign as prime minister as he has failed to deliver his promises to poor Indians, Hindraf chairman P. Waytha Moorthy said today.

"He has lost all the moral authority to lead the country," said Waytha Moorthy, who quit as deputy minister last week.
HINDRAF APOLOGIZES TO THE INDIAN POOR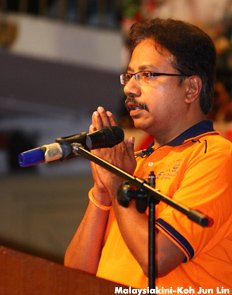 On behalf of Hindraf I unconditionally apologize to the Malaysian Indian poor for not being able to fulfil the socio-economic reform programs which we promised them based on the MOU signed with the BN Government. Before the last General Elections we called upon the Indian people to vote in the BN.
Hindraf, harapan terakhir masyarakat india -FMT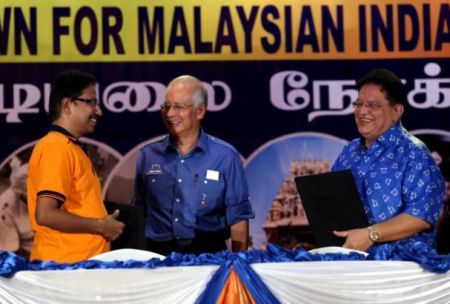 SURAT FMT: Dari K Sarojini, melalui e-mel



Hindraf adalah suatu pertubuhan hak asasi kaum India yang memperjuangkan nasib masyarakat India yang terpinggir. Perjanjian persefahaman antara BN-Hindraf pada April 2013 yang lalu memulakan suatu bab baru dalam perjuangan Hindraf.
MoU Between HINDRAF and Barisan Nasional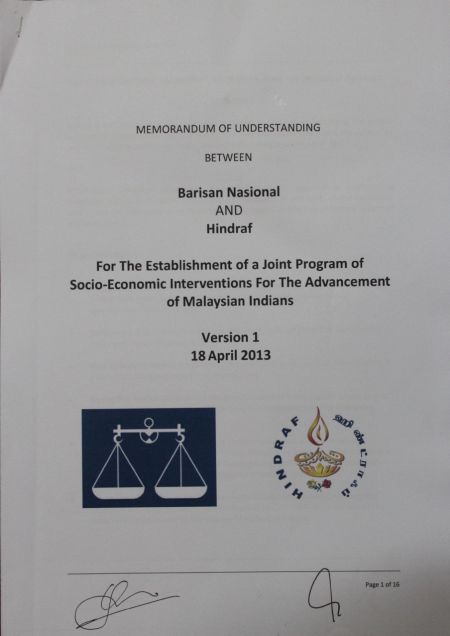 Memorandum Of Understanding between HINDRAF and Barisan Nasional (BN)

Read more
PM: Waytha's resignation is "disheartening" -THE STAR online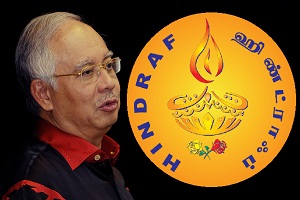 PETALING JAYA: Prime Minister Datuk Seri Najib Tun Razak said that Hindraf chief P. Waythamoorthy's resignation was "disheartening".