P.Waytha Moorthy to submit his resignation from all Government posts and the Senate on The 10th of February 2014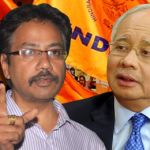 Press Release

On the 18th April 2013, the Barisan National Government signed a Memorandum of Understanding
(MOU) with HINDRAF that the BN Government would resolve the chronic socio-economic problems afflicting the Indian community if they were returned to power with HINDRAF'S support.
In his address to the gathered public on that day, the Prime Minister openly apologised for past BN lapses and promised actions to address these woes. These actions, embodied in the MOU would result in permanent and comprehensive solutions to the problems of the Malaysian Indian community. In addition it was agreed in the MOU that a representative of HINDRAF would undertake to lead this complex task.
10ஆம் தேதி வேதமூர்த்தி ராஜினாமா
கடந்த
18/4/2013
ஆம் தேதி ஹிண்ட்ராப் அமைப்புக்கும் பாரிசான் நேசனல் கூட்டணிக்கும் இடையே காணப்பட்ட புரிந்துணர்வு ஒப்பந்தந்த்தின் அடிப்படையில் மீண்டும் மத்தியில் ஆட்சியை அமைக்கும் பட்சத்தில் கடந்த
56
ஆண்டுகளாக மலேசிய இந்தியர்கள் அனுபவித்து வரும் அவலங்களுக்கு நிரந்தர தீர்வுகளை அமல்படுத்த பிரதமர் நஜிப் துன் ரசாக் ஒப்புகொண்டார்.
Waytha to quit govt posts
PETALING JAYA: Deputy Minister in the Prime Minister's Department P Waythamoorthy will resign from all government posts, including the Senate, on Feb 10, Hindraf announced here today.
Hindraf secretary P Ramesh, in a statement, said Waythamoorthy decided to quit because the Barisan Nasional government had not fulfilled any of its promises despite winning the 13th general election in May last year
Hindraf to arrange meeting between families-FMT

Waythamoorthy meanwhile said he was glad with the decision to suspend Chandran's execution.
"I now hope the government will come out with a favourable reply to the UN Human Rights Council's to do away with death sentencing," he told FMT.
Johor Sultan halts Chandran's execution -FMT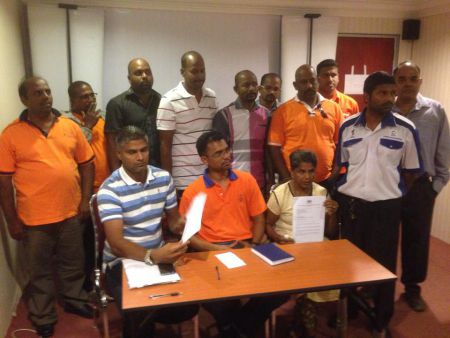 Johor Sultan extends an eleventh hour reprieve to convicted killer P Chandran.
PETALING JAYA: Death row inmate P Chandran, scheduled to be executed this morning by the rope, was given a reprieve less than a few hours before he was sent to the gallows.
The execution was postponed at the eleventh hour by the prisons department upon the intervention of the Johor Sultan.
Hindraf - Halting the execution of Chandran Paskaran
Family makes last minute plea to stop hanging
Halting the execution of Mr Chandran Paskaran
Hon. Dato Sri' Najib Tun Razak
Prime Minister of Malaysia
Prime Minister's Office
Main Block,
Perdana Putra Building
Federal Government Administrative Centre
62502 Putrajaya Malaysia

Subject: Halting the execution of Mr Chandran Paskaran

Your Highness

Human Rights Defense International is against the execution of Mr Chandran a/l Paskaran that is to take place on 7thFebruary 2014.

When the whole world is moving away from capital punishment, it appears that the Malaysian government is moving backward in such barbaric sentencing in this modern world.

Execution of criminal is not a solution to punish a criminal whether it on the cross, hanging or electric chair. Taking away life is easy but a wrong solution as root cause of criminality is not the crime but how government itself had planted the root through uneven and lopsided policies in its governance.

Capital punishment raises important questions about how, as a society, we view human beings. It is unfair and undemocratic for a society to practice and support capital punishment which is corrosive and negates the basic right to life of a fellow human being.

Human Rights Defence International advocates for universal abolition of death sentence as besides the right to life, it is also subject to acceptable risk of executing innocent people by mistake causing irreparable harm to their family. Further there is no proof that death penalty serves as a deterrent.

Under this circumstance, we urge the Malaysian government to take a morally driven political stand to act in a pro-active manner in immediately halting the execution of Mr Chandran Paskaran and follow through with the recommendation that was proposed to them during the recent Universal Periodic Review in October 2013 in relating to the abolishment of the death penalty.

Rajesh Gogna
Secretary General, Human Rights Defense International (HRDI)
8,Todermal Lane, Bengali Market,
New Delhi 110001 (India)
Phone: +91 11 23718929 - 011 23 73 8929
Mobile :- 9911 22 2251,
Mobile office ;- 9999 81 5291- 9911 22 22 61
Fax: +91 11 23752935







Stop the Secret Execution of Chandran Paskaran this Friday 7th Feb 2014
Kuala Lumpur, 06 February, (Asiantribune.com):

Asian Tribune joins with HINDRAF (Hindu Rights Action Force ) and Amnesty International in in calling for the immediate stop of the halting the secret execution one Mr Chandran a/l Paskaran that is to take place on 7th February 2014 in Kajang prison.

HINDRAF has called upon the Attorney General's office to immediately take the necessary pro- active steps in halting the execution one Mr Chandran a/l Paskaran ,

Amnesty urges Malaysia to stop 'secretive execution' -MalayMail
KUALA LUMPUR, Feb 6 — Amnesty International said today that Malaysia was preparing to put a condemned woman to death, and called on the government to halt "yet another secretive execution".
The London-based human rights group said in a statement it had learned from relatives of the woman that she would be executed Friday for a murder committed more than a decade ago. It identified her only by the name "Chandran".

But HINDRAF, a group that advocates for the rights of Malaysia's ethnic Indian minority, said her name was Chandran Paskaran. HINDRAF also called for her to be spared.