Kg Railway should have been protected as a heritage village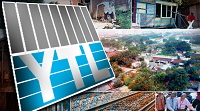 KG RAILWAY SHOULD HAVE BEEN PROTECTED AS A HERITAGE VILLAGE.
OFFERING LOW COST FLATS IS AN INSULT TO THE DIGNITY OF MALAYSIAN INDIANS.
The demolition of Kg railway is yet another unconscionable act by DBKL which is ignorant and care l
ess about the plight of our forefathers who had contributed to the development of the Malayan Railways in this country. The British imported the Indians to work on the railways and they were mostly settled around the railway yard and along the railway lines across the country. The legitimate rights of these people have as always been compromised to protect the business interest of YTL and other companies.

After Bujang Valley, now Kg Chitty under threat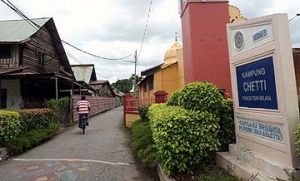 HINDRAF is appalled with fiasco involving yet another natural heritage site this time at the Kampung Budaya Chitti in Melaka with the recent 22 floor, 12 floor hotel and car park development being undertaken within its vicinity.
S Africa Embassy: "Thank you Hindraf"
Hindraf celebrates the life of Nelson Mandela
Hindraf 6th Anniversary speech by Mr Ganesan
Hindraf calls for all sites in Bujang valley identified and gazetted.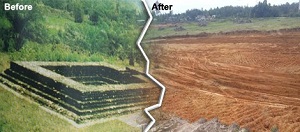 Hindraf appreciates the swift action taken by the Kedah Menteri Besar in issuing the stop work order and call by the Tourism and Culture Ministry into gazetting Lembah Valley as a National Heritage but beg to differ on the concern of the Kedah MB that the effort is infeasible as it would involve tens of millions ringgit.
Failed incinerators and non existent LPG cremation services at Batu Lanchang Penang
NGOs call for probe into thugs who disrupted forum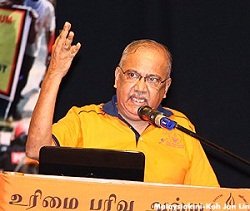 GEORGE TOWN: A group of Indian NGOs has urged the police to investigate the disruption of a forum on Hindu cemeteries held at the Caring Society Complex last weekend. The group's spokesperson, N Ganesan, said that at least four local thugs attended the forum uninvited, caused a ruckus and assaulted one man, forcing the organisers to call off the forum.
Ganesan identified one of the thugs as S Ragendran, commonly known as Weld Quay Tambi and another as Segaran.
Lembah Bujang fiasco: 'Sack the Heritage Commissioner'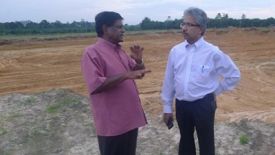 BUJANG VALLEY: Hindraf wants Heritage Commissioner Zuraina Abdul Majid to be sacked for failing to gazette, protect, preserve and conserve an ancient Hindu temple tomb (candi) structure in the historical Bujang Valley site, demolished by a developer a month ago. Deputy Minister in the Prime Minister's Department Senator P Waythamoorthy slammed Zuraina's failure as "absolute negligence and collapse of statutory duties", deserving immediate expulsion.