DBKL should not act unilaterally in temple issues
BN SHOULD BE WARNED OF LOSING THE INDIAN COMMUNITY TRUST ON PM'S ELECTION PROMISES
In a recent statement, DBKL has reasserted their intention to continue to demolish temples or relocate within Klang Valley as they consider them squatting on land illegally.
HINDRAF finds this statement is without basis as the government is aware that those temples are neither squatting nor illegal as they had pre-existed within the enclave of Indian community who had toiled for the nation in the plantation, railway, JKR, water works and national electricity board from the British colonial era.
Implement MoU signed between Hindraf and govt, NGO tell City Hall
PETALING JAYA (Nov 15): The Hindu Rights Action Force (Hindraf) today urged the Kuala Lumpur City Hall (DBKL) to exhaust all avenues before resorting to bulldozing temples, in response to an email that is being circulated on the possible demolition of at least 23 Hindu temples in the capital.
Extreme Right Policies of UMNO is Failing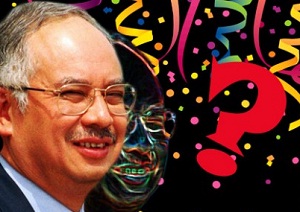 UMNO's recent gain of winning 88 parliament seats in the last General Elections, 9 more than the 12th GE, has given it a false sense of security-cum-identity that its sole power base remains with the Malay voters only. Ever since then, UMNO has embarked on extreme right wing policies to consolidate its Malay vote base.


It has also unleashed ultra Malay leaders to polarize the nation. From shoot to kill directives, cow slaughtering in national schools, banning the use of the term 'Allah' by the Catholic weekly 'The Herald', the return of corrupt and tainted UMNO leaders to positions of power to trampling the rights of press freedom and civil society.
Hindraf, please take leave from the government
by Wong Mun Chee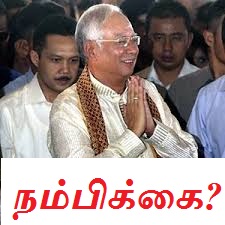 Much was anticipated with the goodwill of the PM to address the lapse by the government against the loyal Malaysian Indian community in his exact words in the MOU that was signed with the BN government on April 18, 2013.
Nambikei or trust is not simply a matter of truthfulness or even consistency but conduct of amity and goodwill for the sidelined Malaysian Indians.
Waytha Moorthy has proven his mantle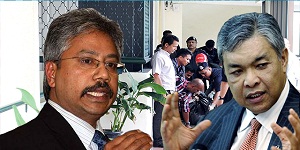 The Deputy Minister Senator P.Waytha Moorthy came under fire from various cabinet ministers when he had questioned the manner of the shooting of the five Malaysian Indians who were killed in an extra judicial method.
Vid: Hindraf pressures Najib to honour promise