Maaveerar day 2015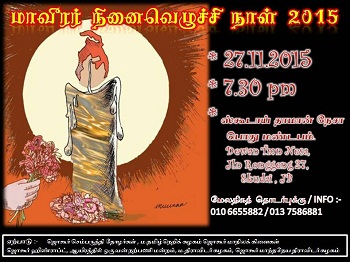 Dear HINDRAF well wishers Today is a day known amongst the Tamil Diaspora as Maaveerar Day or heroes' day. The Johor Tamil NGO's have organized an event to commemorate this day and I have been invited to speak at the event today. Those around Johor who wish to attend the event are invited to contact Mohan @ 0197102895 / 0167178692.

Date : 27/11/15
Venue : Dewan Tmn Nesa , Jln Ronggeng 27, Skudai
Time 7.30pm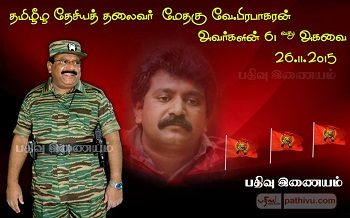 I had previously refrained from speaking on the LTTE struggle. The reason being HINDRAF has been falsely accused of having links with the LTTE. But today I am going to break that barrier. I will speak the truth which may be bitter to some. Nevertheless ….
Walking down memory lane with Hindraf - FMT
The activist group has said that it will never reconcile itself with the retention of Article 153 in the Federal Constitution.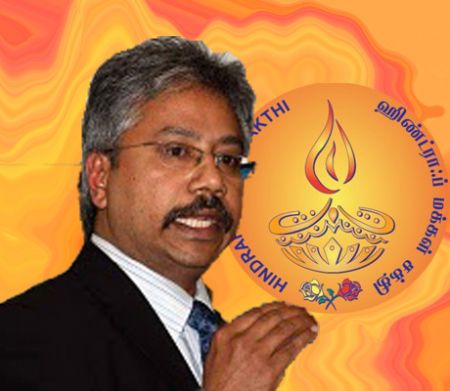 Special prayers today at the Subramaniar Temple in Batu Caves marked the day in 2007 when tens of thousands of Indians took to the streets of Kuala Lumpur in a spontaneous uprising to demand equal rights as enshrined in the Federal Constitution and an end to institutionalized discrimination.